Where it all began
At the heart of mountainous Alpilles, an untamed natural heaven in Provence, at the south of the beautiful France. This is where the tale begins for Moulin du Mas des Barres, a reputable olive oil moulin established since 1720.
The Love Story
It was a typical love at first sight kind of story when olive moulin owner, Jean Baptiste met Parisian Annabel Quinin years ago.
What cupid did not tell them was that, their love grew into passion for an exciting journey along the olive adventures. 
Together, they created a range of traditional Provencal remedies inspired and formulated with the virtues of the entire olive tree.
Awards
Appellation d'Origine Contrôlée

Nestled between the mountains and rivers, blessed with unique climate by Le Mistral win, moulin Mas des Barres has been awarded the prestigious Appellation d'Origine Contrôlée (A.O.C.) 

The A.O.C. is a geographical recognition awarded for excellent quality, it ensures that everything within the mill, including from raw material to processing and final products are from clearly defined and reliable region with best quality.

Luxe Pack Monaco

First international recognition for Une Olive en Provence came in year 2011, just 4 years since brand's establishment.

Une Olive en Provence has won the Formes de Luxe, Most Innovative Luxury Cosmetic Product by LUXEPACK Monaco, defeating many other major brands from around the globe.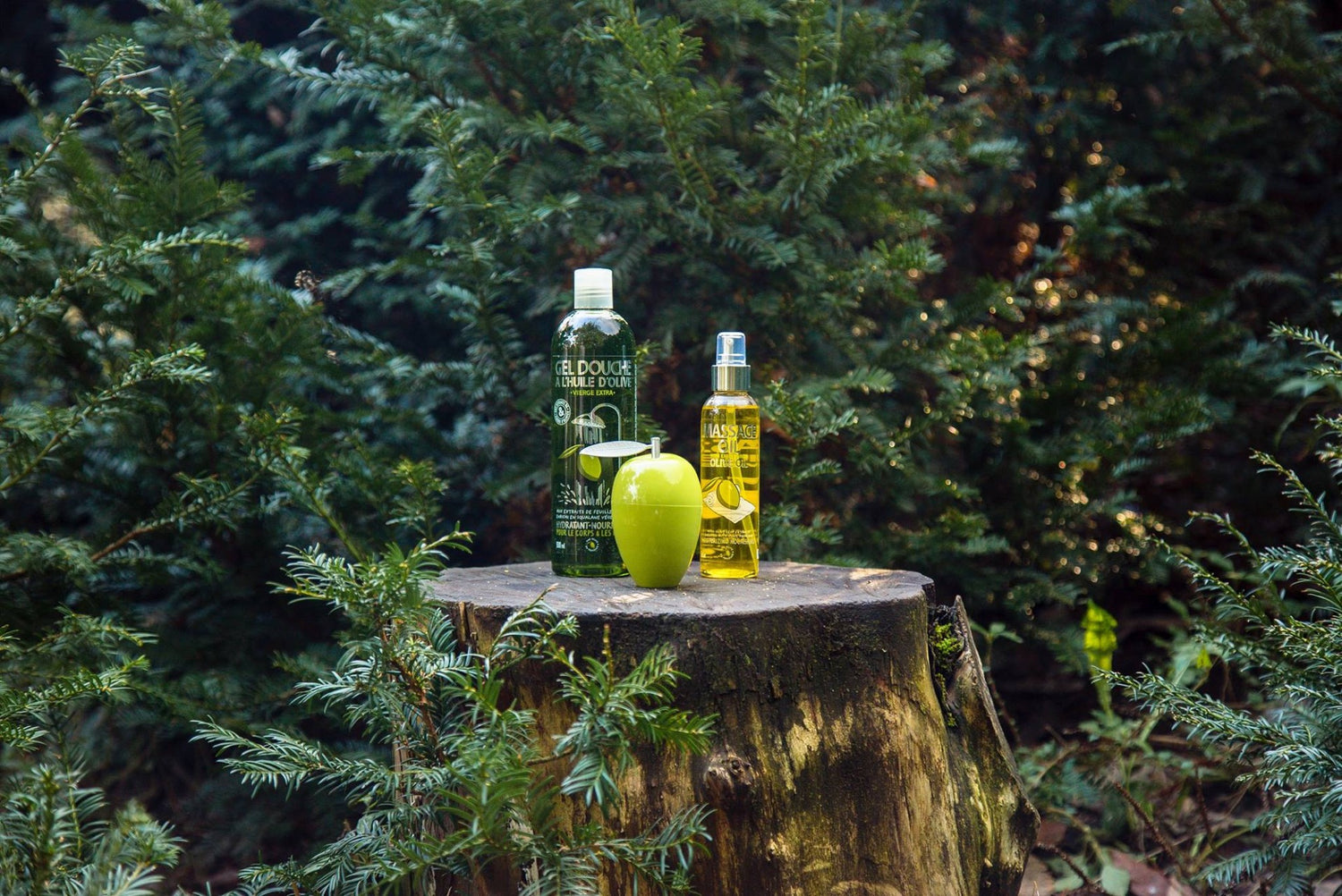 Our Promise
Produced exclusively in Provence, Une Olive promises to use only the finest olive ingredients homegrown in our award-winning olive moulin - Mas des Barres.
All natural ingredients are carefully selected based on their unique qualities to cater for specific needs of every beauty routine, without compromising traditions of Provencal products.